TWICE's Nayeon Releases Solo Album Tracklist, Collaboration With Felix And SM Composer's Title Track
Mini Album 'IM NAYEON' will contain 7 tracks with the title song 'POP!' Kenzie Who Created Many Hit Songs For SM Entertainment Groups Co-Created This Song.
Nayeon became the first TWICE member to debut solo by releasing a mini album titled "IM NAYEON" which is her full name. On this day, Tuesday (31/5) at midnight KST, JYP Entertainment released the mini album tracklist.
According to the tracklist, the mini-album "IM NAYEON" will contain 7 tracks with the title song "POP!" Interestingly, composer Kenzie, who composed many hits for SM Entertainment groups, also composed this song, and LDN Noise, who also worked on several hits for SM idol groups, also participated in the arrangement.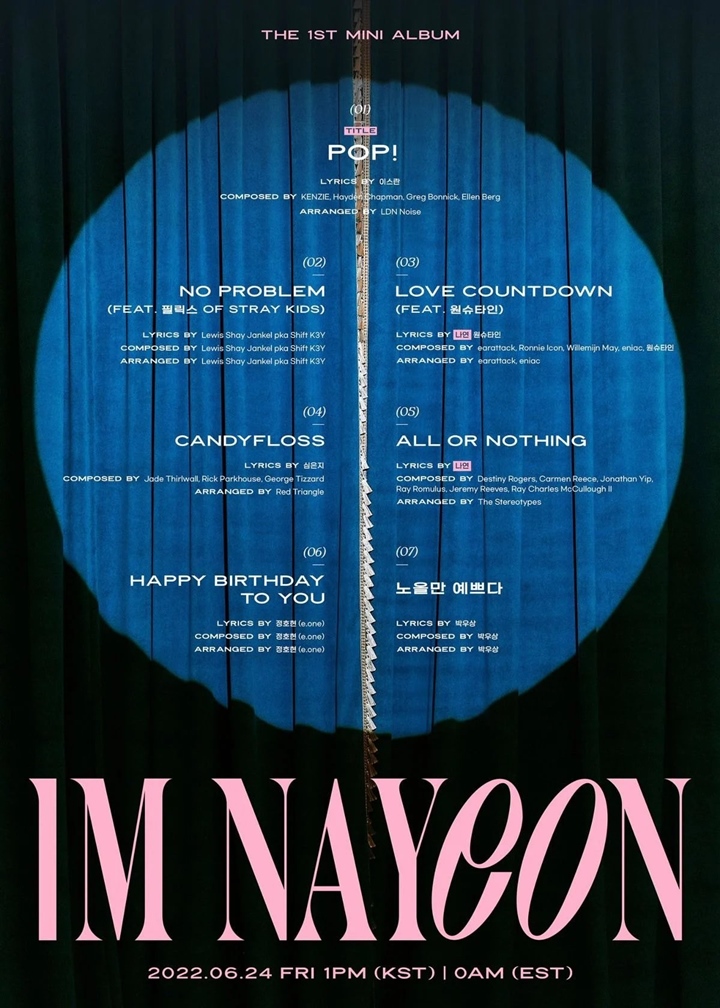 Nayeon herself is credited with writing the lyrics for two songs on her solo album, "Love Countdown" and "All or Nothing." In addition, track 2 entitled "No Problem" features a feature from Felix Stray Kids and track 3 "Love Countdown" features Wonstein.
Along with this, a trailer for the title track "POP!" which sounds like an energetic song perfect for summer. Tracklist "IM NAYEON" as well as a snippet of the song "POP!" apparently did not escape the attention and comments of netizens on the Theqoo site.
"Wow is this the Kenzie I know? I was anticipating this," commented netizens. "The song sounds calmer than I thought," said another netizen. "It's crazy crazy, I'm really looking forward to this. I already know that the fancam will be fun," said another.
"I'm curious about the song. There's not much time left until it's released," said netizens. "From the trailer, I don't think that Nayeon's voice color matches her," another commented. "Oh looking forward to this. I'm also curious about his collaboration with Felix, kekekeke," added another. Meanwhile, the mini album "IM NAYEON" will be released on June 24.